Meet The Team
Bond & Bloom was established in 2015 and is all about the team - we couldn't be at our creative best without bouncing ideas off each other! There's an energy and joy when we get together, and we love working at our florist shop in Lytham St Annes.
Our artistry starts with an understanding of your needs, to which we mingle your wishes and our vision.
Whatever journey the creative process takes, we strive to brighten the day of all who come our way.
With flowers, truly beautiful flowers.
Meet some of the Bond & Bloom characters below!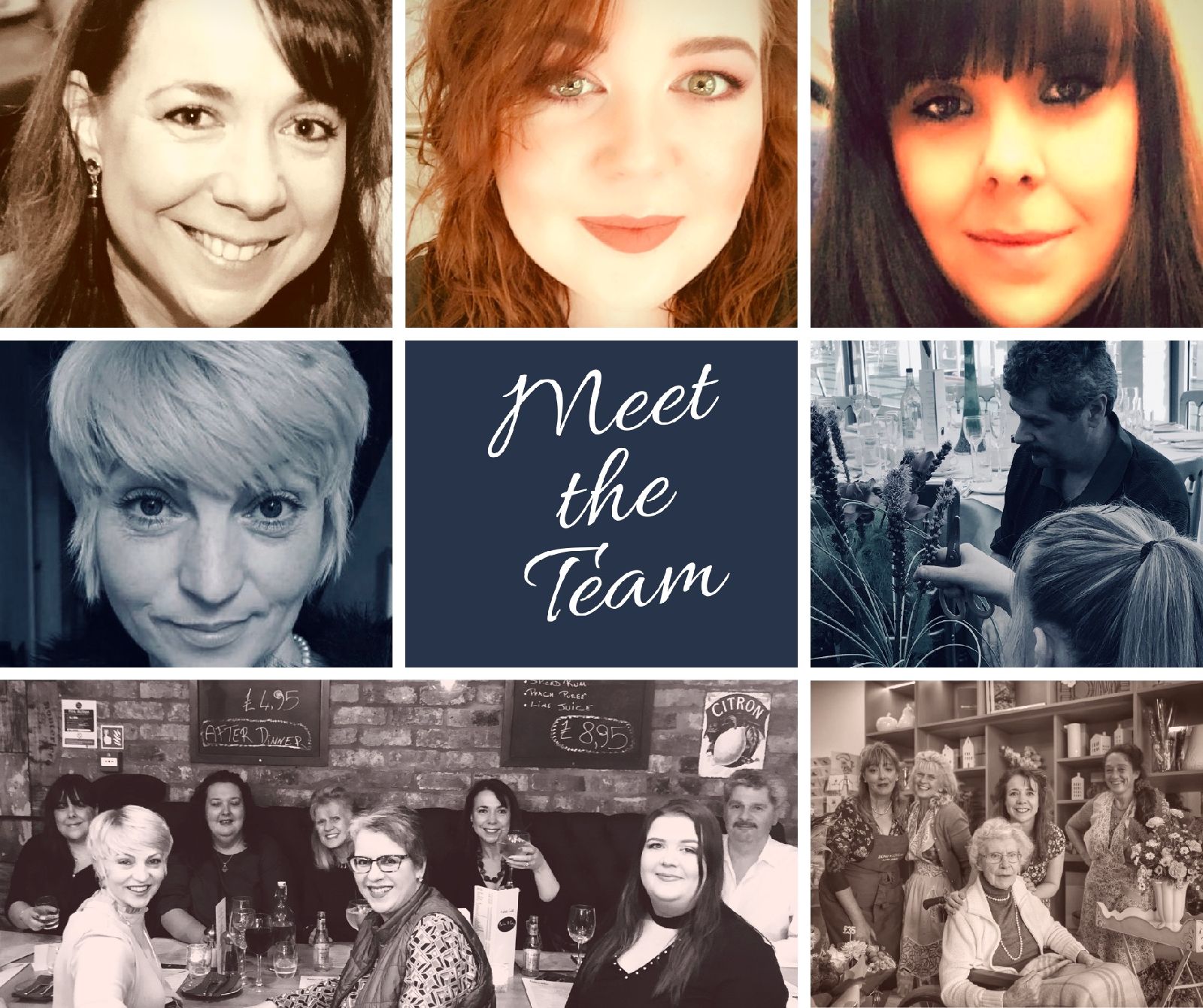 Suzanne
Owner Suzanne makes the magic happen, sourcing the flowers and giftware, and selecting her dream team. Managing Director of two other Lancashire businesses, she has a passion for building brands and bringing to the market a service beyond the ordinary.
After bringing up the children and taking care of my elderly mother, I was keen to fill what I anticipated would be an emotional void and use my skill set to build something creative in my home town, empathetic and at the heart of the community.
Bond & Bloom really is a labour of love for me, with its location where Great Granny traded in the late 1800s (see History). Our work connects us with others at key moments in their lives, and so is not only creative but has a touch of the vocational.
Favourite flower? Roses - they are a wonderful constant in floristry - but at the right time of year I also love hydrangeas and peonies.

Favourite time of year? I love Autumn. Colours on the change, gentler sun and permission to get the boots on! A chance to renew focus, echoes of fresh pencils and new schoolbooks!

Name your happy place… Lytham! It was my cradle and is in my soul. I see heritage wherever I look and feel close to earlier generations of my family. I love returning here from my travels.
Tea, coffee or something else? Earl Grey tea or a black coffee (but some days a good gin & tonic hits the mark).
Random fact time: I'm left handed but pretty ambidextrous. I can mirror write with both hands simultaneously!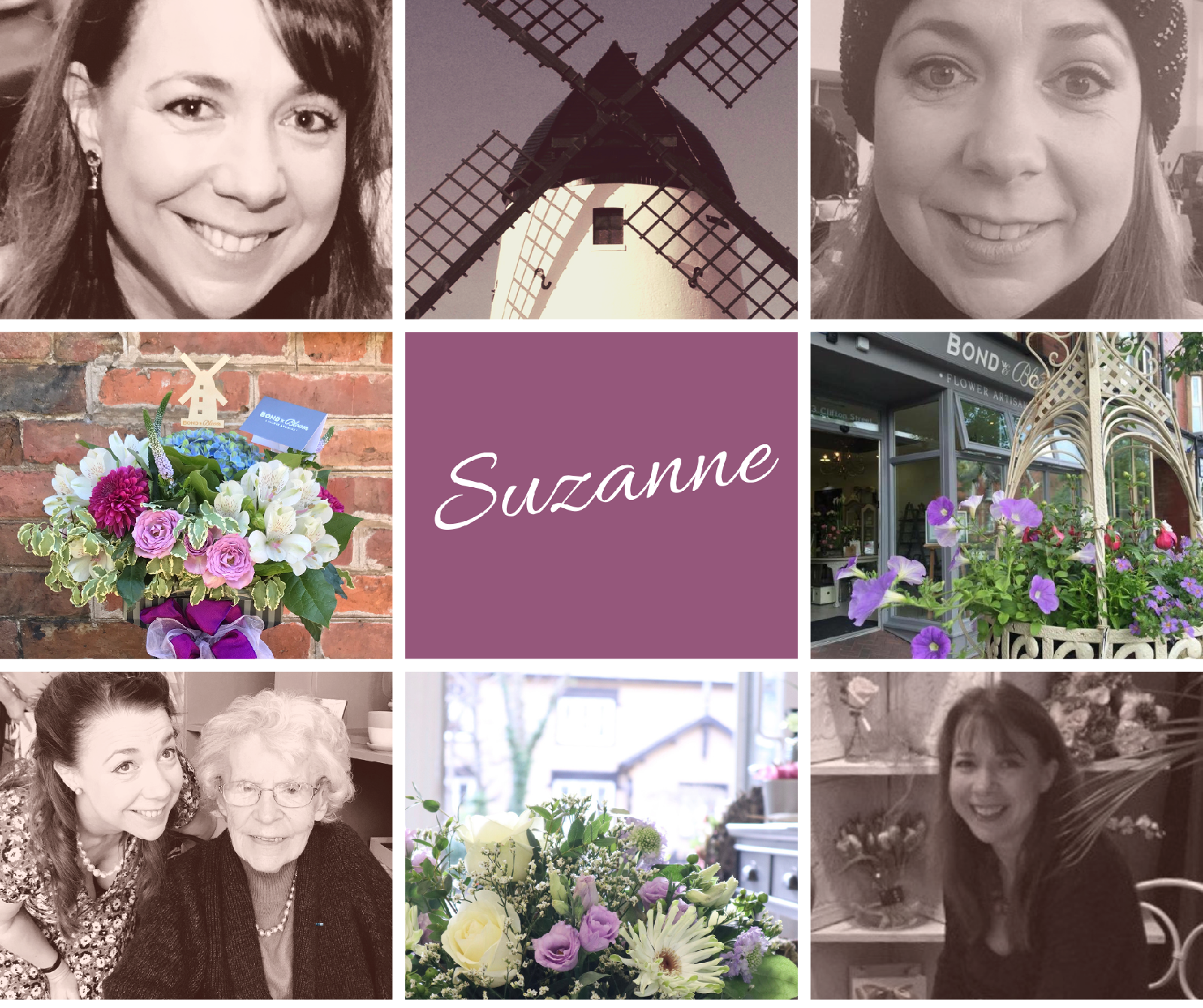 Tatiana
This former principal dancer makes quite an impression when she sashays out with a beaming smile to present you with one of her floral creations. Tatiana studied Horticulture before completing her Foundation Degree in Professional Floristry & Floral Design.
What's great about Bond & Bloom? The opportunity to apply my knowledge creatively. I really like working with the team, and the shop is situated in such a beautiful town with lovely customers.
We asked Tatiana to name another place which makes her happy… The sunny Greek Islands! They bring back great memories. I am a person who likes the sun!
Favourite season: Summer! Hot and sunny, with plenty of flowers blooming, of course!
Favourite flower: I have a few favourites, but most of all it would be roses. The fragrance transports me to my childhood.
Tea, Coffee or something else? Yes, please. I always say yes, please to tea, coffee… and red wine!
And something we may not know… I still love dancing, every week I do Salsa, Zumba, and Argentine Tango! (With a rose between her teeth, no doubt!)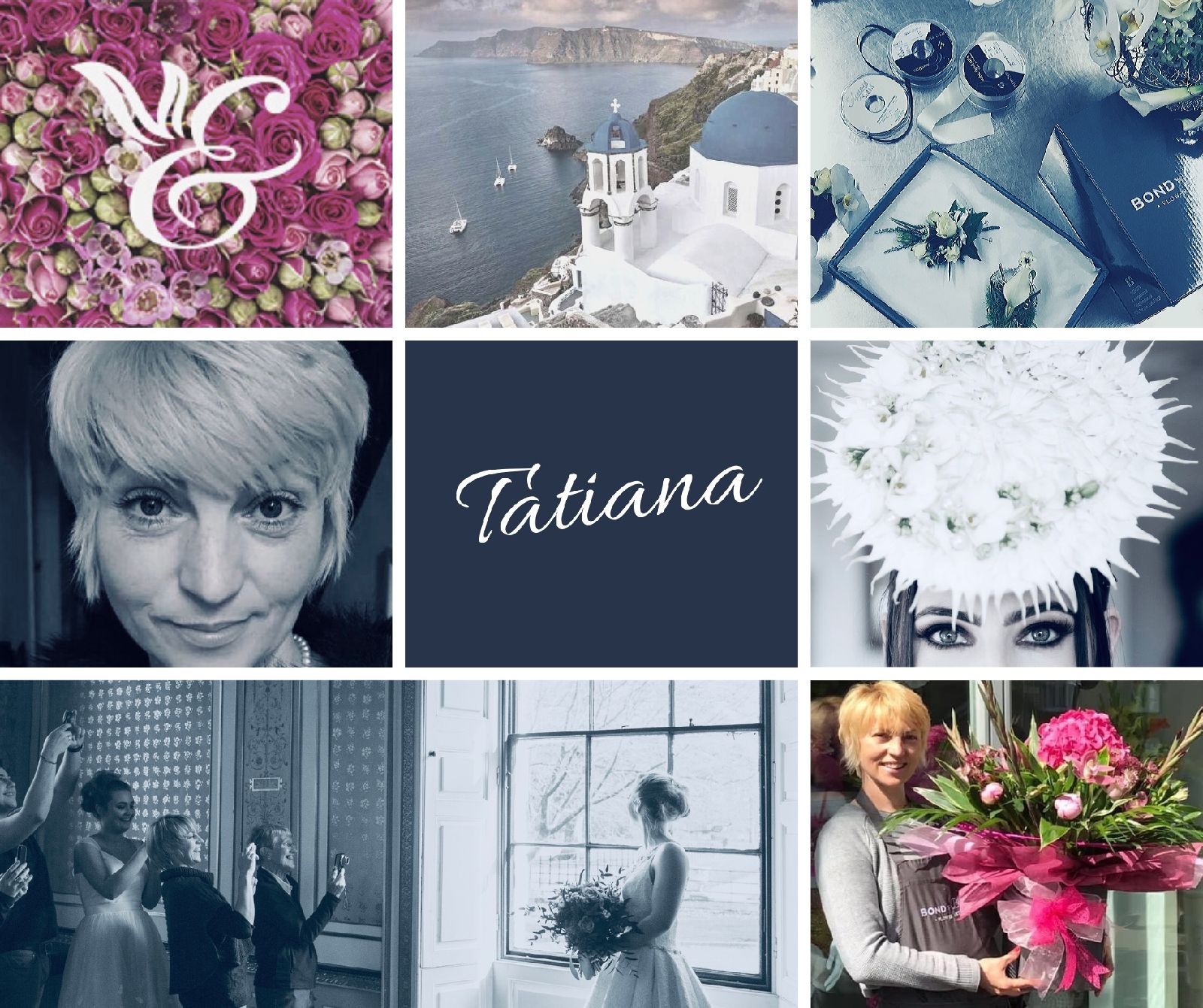 Scarlett
Scarlett started out in floristry as a Saturday girl and loved it! However, she first pursued an accountancy career before heading off to London to train as a floral designer.
I really loved the way I was instantly made to feel welcome at Bond & Bloom. It really is like a little family. The customers are all so lovely, and we're encouraged to be as creative as we can!

Favourite season: Summer! I love big, bright blooms, and this is the most amazing time for them! There are also plenty of English grown flowers available!
Favourite flower: Astilbe. It's so delicate and instantly softens any display. It comes in a few different colours and is so beautiful for bridal work.
And a place in the world which makes Scarlett happy? I'm going to have to go with Paris! I can't help but smile when I'm there, especially with all the cherry blossom in the Spring!
Tea, coffee, or something else? I'm the odd one who doesn't like tea or coffee. A nice herbal tea or a hot water usually does the trick! (This is the one florist who does NOT run on caffeine!)
And finally Scarlett, a random fact: I used to live on a boat!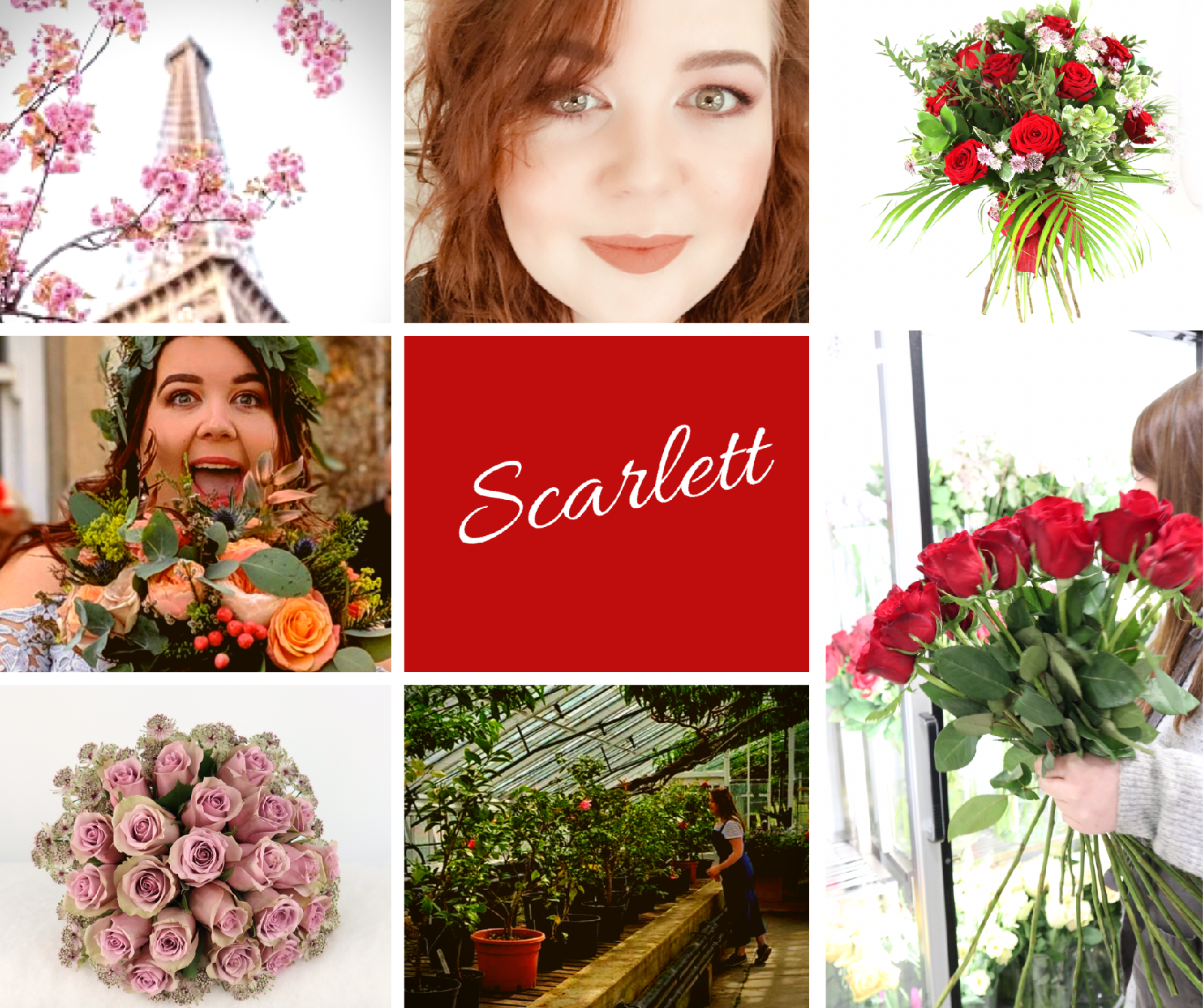 Rachel
18 years in the industry, Rachel started with a Saturday job in Suffolk. After A levels, travel, and a Floristry Apprenticeship she relocated to complete her degree in Professional Floristry & Floral Design at Myerscough, graduating with 1st Class Honours.
What I like most about Bond & Bloom is the wonderful team! Fate has brought us together and it just works! My colleagues are amazing and this has built a strong, professional team.
And does Rachel have her own happy place? Yes, the 'Castle on the Hill' - Framlingham Town, Suffolk. My home town, iconic, historic, backdrop to my childhood memories.
Favourite flower? It has to be the white 'Norma Jean' rose. I Iove its elegance and the sweet fragrance reminds me of my grandmother's perfume when I was little.
Favourite season? Springtime. The promise of hope and new beginnings. When the bulbs poke through the winter ground offering a blanket of colour and natural beauty in the form of petite flowers. It just brings joy.
Tea, coffee or something else? Black coffee, no messing, just straight up caffeine. (When off duty, I'm a Prosecco Queen.)
And a random fact? I've set my sights on learning to ride a motorbike. (Rachel is a bit of a dare devil on the quiet.)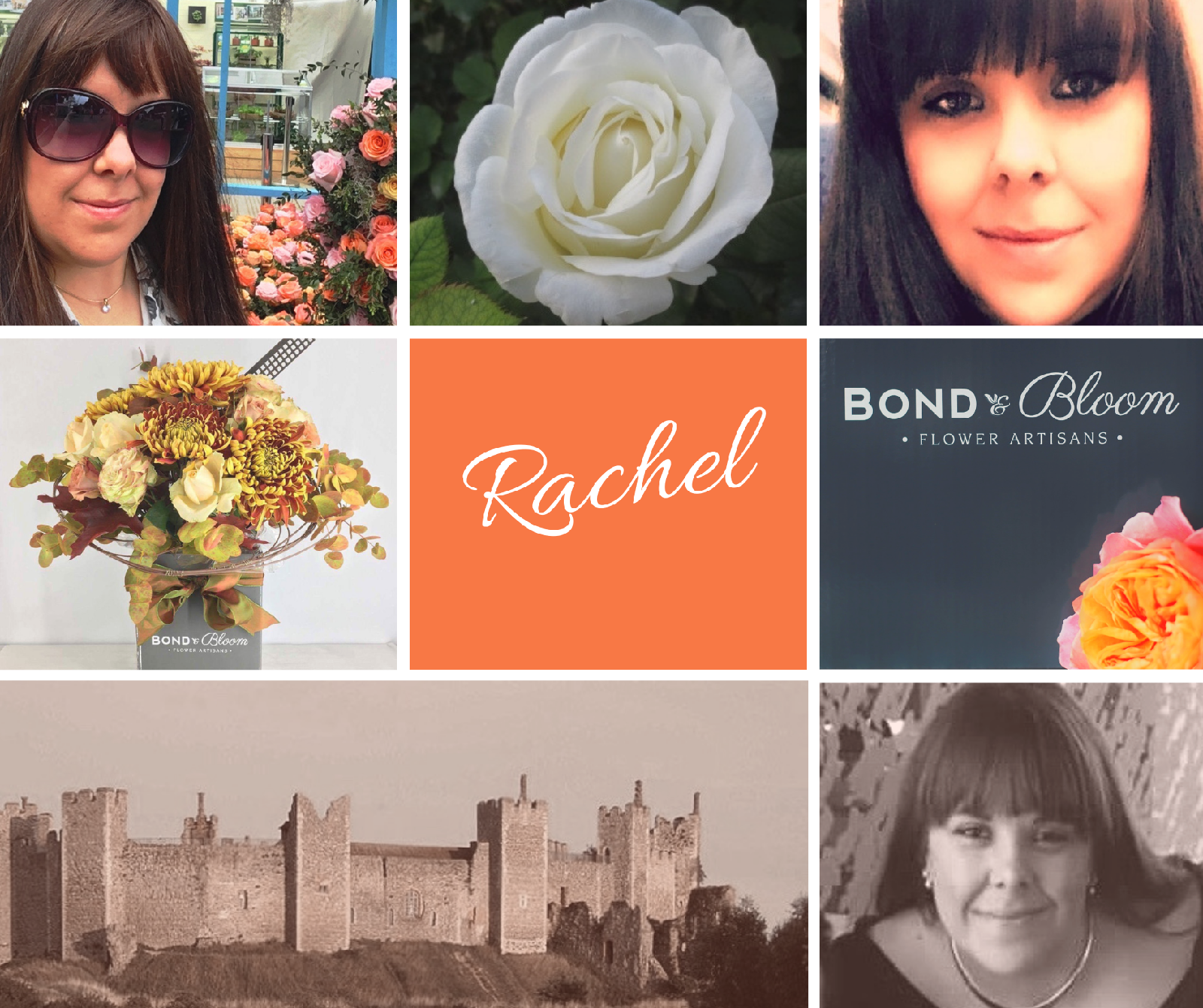 Kevin
Kevin has been part of the Bond & Bloom story from the beginning and brings his retail experience to the mix (semi-retired, Kevin has been an award winning store manager at E H Booth and Hobbycraft).
Favourite flower? The Vanda Orchid - there's something of the night about them!
Favourite season? Spring - it's about renewal. The Hemisphere gets busy, everything is dusting itself off and getting going.
What's great about our customers? They want to be in our store... they are EXCITED.
A place in the world which makes Kevin happy? The Yucatan Peninsula.
Tea, coffee or something else? Jasmine tea (note the flowers), a macchiato coffee, a Malbec and a good Malt = happy bunny.
And a random fact? Hail Ragnar - I'm a new born Viking!